Process
Technical Assembly
Technical Assembly is a body that deliberates on standards for information and telecommunications networks, and conducts surveys and research related to information and telecommunications networks.
Technical Assembly members vote on the draft standards prepared by Working Groups and decide whether to accept or reject the proposed standards.
In addition to establishing standards, TTC also makes decisions on important matters that support the business operations of TTC.
Operation of Strategy Committee
Decision on medium-term standardization strategy
Process of Standardization
There are two types of procedures for deciding on TTC standards: meeting and electronic voting. The procedures differ only in the latter part.
We respect the intent of Annex 3※ of the Agreement on Technical Barriers to Trade to ensure a minimum of 60 days.
TBT (Agreement on Technical Barriers to Trade) Agreement established by the World Trade Organization (WTO)
Process of Standardization by Meeting of Technical Assembly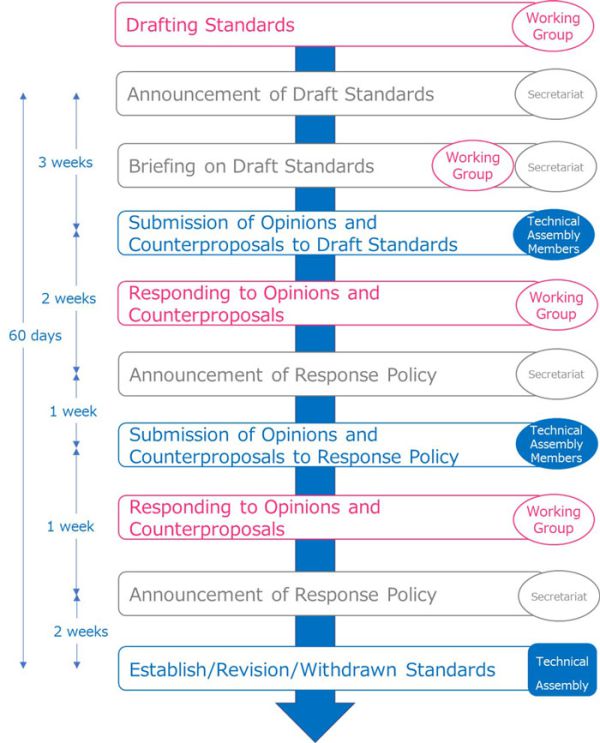 Process of Standardization by Electronic Voting in Technical Assembly