oneM2M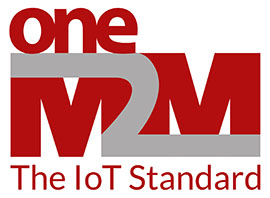 oneM2M (https://onem2m.org/) is a partnership initiative of eight SDOs to develop IoT standards that enable interoperable, secure, and easily deployable services for the IoT ecosystem. The eight SDOs include TTC (Japan), ARIB (Japan), ATIS (USA), CCSA (China), ETSI (Europe), TIA (USA), TSDSI (India), and TTA (Korea).
Each SDO provides its SDO members with the environment necessary for the development of oneM2M specifications and establishes standards for its country or region by referring to the oneM2M technical reports and technical specifications that have been developed.
TTC has established a oneM2M Working Group consisting of TTC members to establish oneM2M technical reports and technical specifications as TTC standards, discuss how to address the oneM2M Steering Committee (SC) meeting, share information and exchange opinions on technical issues, etc., and promote oneM2M specifications. The established TTC standards are made widely available to the public(link).
Video
oneM2M - The Global Standard for Interoperable IoT systems
oneM2M's corporate video outlines the market opportunities and solutions for deploying interoperable, secure and simple-to-deploy services for the IoT ecosystem. oneM2M standards are open, accessible and internationally recognized. By using oneM2M technical standards, organizations also get the benefits of open standards.